A bomb of southern culture, Birmingham has lively nightlife bursting with music venues for the rowdy, galleries and museums for the more refined, and arguably some of the best American food (think burgers, hot dogs, and fried chicken) in the country.
Don't miss: The Civil Rights District, a 6-block portion of the city encompassing famous sites related to Birmingham's role in the civil rights movement.
Alaska – Anchorage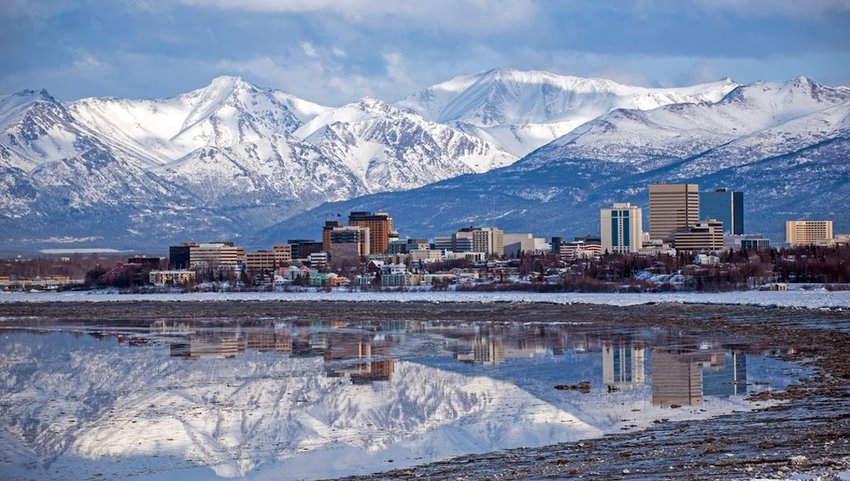 Get the big city amenities with the small-town vibes and picturesque surroundings in Anchorage. One weekend here can be spent indulging in its impressive culinary scene, while the next can be spent outside enjoying all the nearby natural attractions like hiking, skiing, and national park expeditions.
Don't miss: The Anchorage Market and Festival, a weekend-long, 300-stall weekend extravaganza with vendors hawking clothes, food and crafts while live entertainment goes down all around.
Arizona – Tucson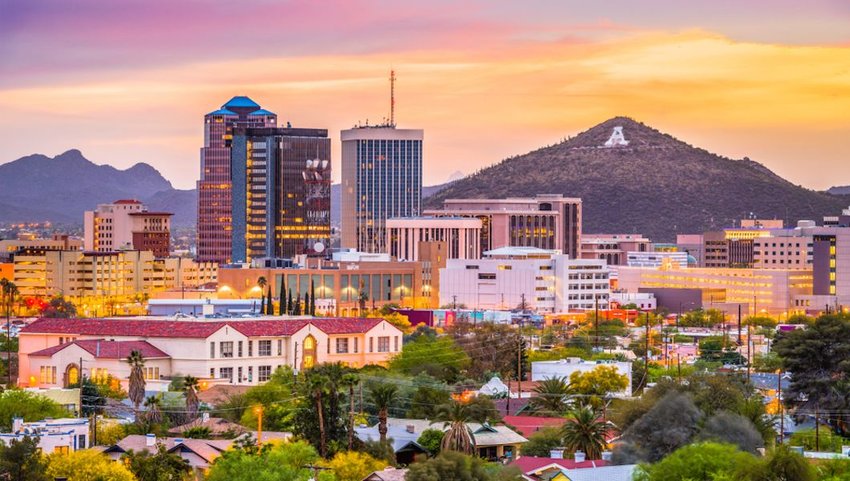 Local wineries, craft breweries, delectable southwestern cuisine and a thriving and innovative art scene pack the already naturally-gorgeous Tucson with even more reasons to visit. Add in some incredible hikes, world-class spas and a youthful energy from the massive University of Arizona, and you've got the makings for a great time. Enjoy sunny weather and arguably the best sunsets in the United States no matter what time of year you visit.
Don't miss: Catalina State Park, packing 5,500 acres of streams, canyons, rivers, hiking and biking trails. At just 40 miles from downtown, it's the perfect day trip escape.
Arkansas – Little Rock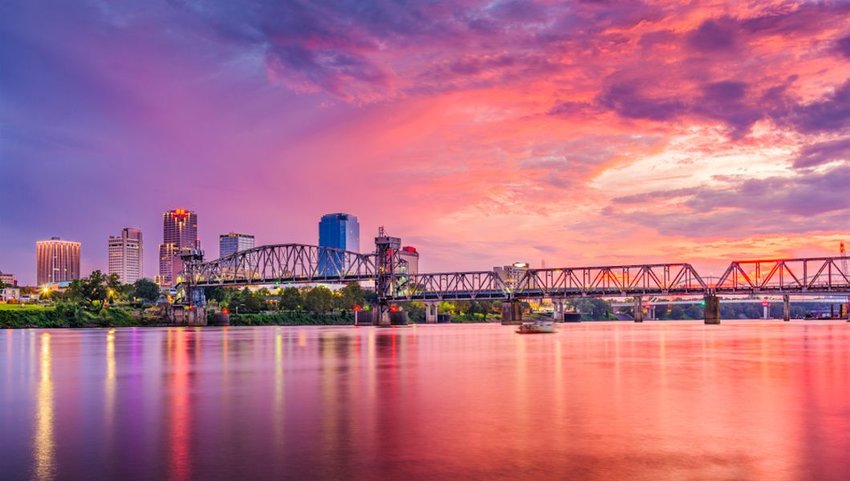 The state capital is chock-full of historic buildings like the Old State House Museum (where Bill Clinton celebrated his presidential victory) and the Historic Arkansas Museum. The ESSE Purse Museum — the country's only museum dedicated to handbags — is another point of interest. Other than that, eat at The Root, drink at White Water Tavern and shop at the River Market District.
Don't miss: Riverfest, the annual event hosted over Memorial Day Weekend brings over two dozen artists to rock the Arkansas River banks.
California – San Francisco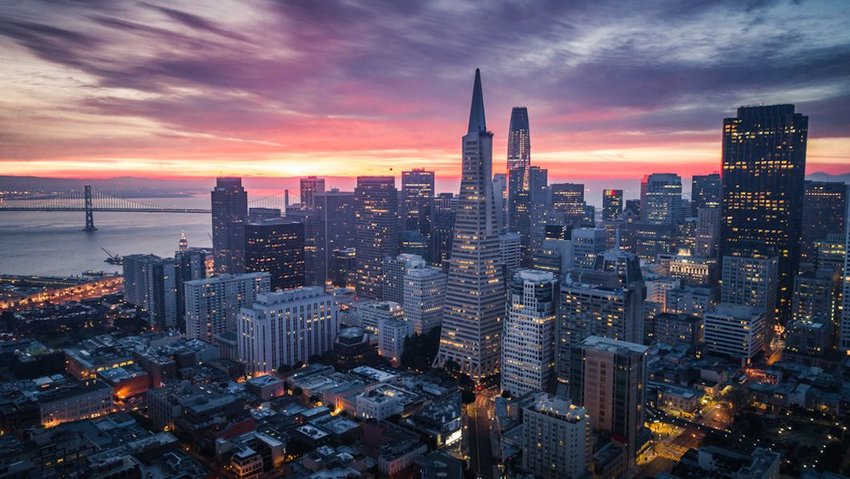 We'll definitely get some disagreement on this one, but there's something about San Francisco that stands out. One of the most diversified melting pots in the world, the host of people living in San Francisco run the gamut. The city's quirky culture perfectly balances its sophisticated side, allowing you to hang in psychedelic watering holes, old speakeasies or rooftop bars with views of that famous Bay. Then, of course, there's everything in between like Fisherman's Wharf, the Golden Gate Bridge and those ironically steep streets framed by Victorian homes.
Don't miss: Alcatraz, the site of the former-federal prison set on the small rocky island in San Francisco Bay. It's worth the ferry ride to tour the "home" of some of the country's most hardened criminals.
Colorado – Boulder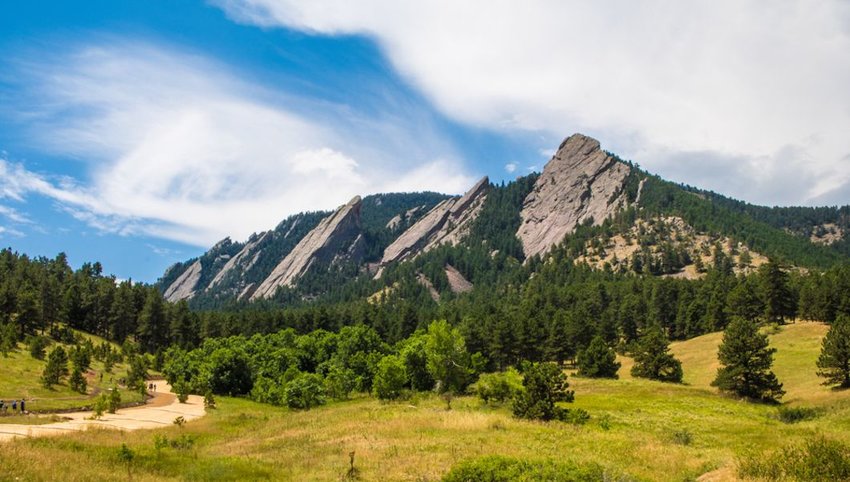 Casual and chic, natural and modern, Boulder caters to the outdoorsy local crowd as well as those looking for an indulgent getaway. Surrounded by the Rocky Mountains, hiking is one of Boulder's top draws. However, there's also the famous hot-tubbing scene and a growing number of meditation centers and award-winning spas. No matter what the purpose of your visit, everyone can enjoy the craft breweries and progressive culinary creations.
Don't miss: If you only do one hike while you're in Boulder, make it Flatirons, the city's most iconic trek.
Connecticut – New Haven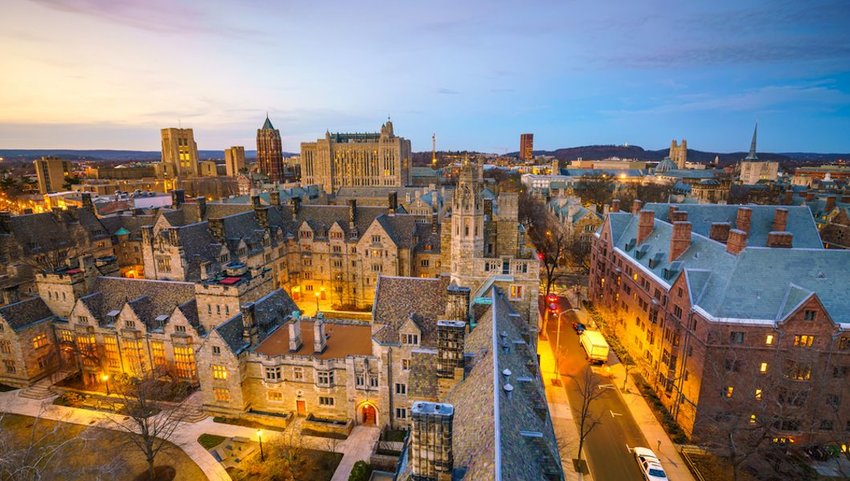 Home to Yale University, New Haven lays claim as Connecticut's most prestigious college town. It's also said to be the birthplace of the hamburger and the first Connecticut pizza. A rendition of the original ground beef patty (created in 1900 for the on-the-go customer) can be tasted at Louis Lunch (established in 1895!) and a slice of Frank Pepe's Pizzeria Napoletana's must be tried. If that's not enticing enough, New Haven also houses the world largest indoor ropes course.
Don't miss: The Owl Shop, a cozy, old school cigar shop that dodged the no-smoking-inside ban. Live jazz, drinks, and nibbles also found here.
Delaware – Wilmington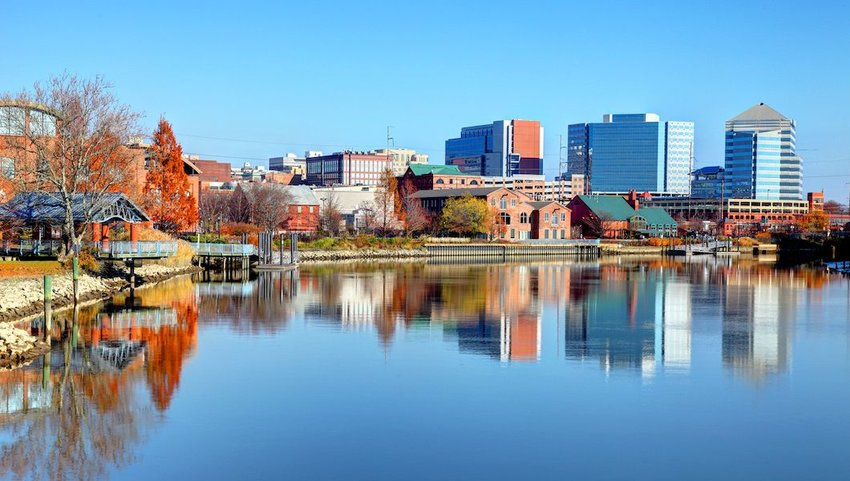 The biggest city in this tiny state packs a punch when it comes to museums and art galleries. Sophisticated Wilmington contains a fantastic National History Museum, a historic mansion, and the state's only contemporary art museum. It also boasts some great local brews and riverside dining options.
Don't miss: The 18th-century Nemours Mansion – reminiscent of a French chateau – built by the prominent Alfred de Pont for his second wife.
Florida – Miami Beach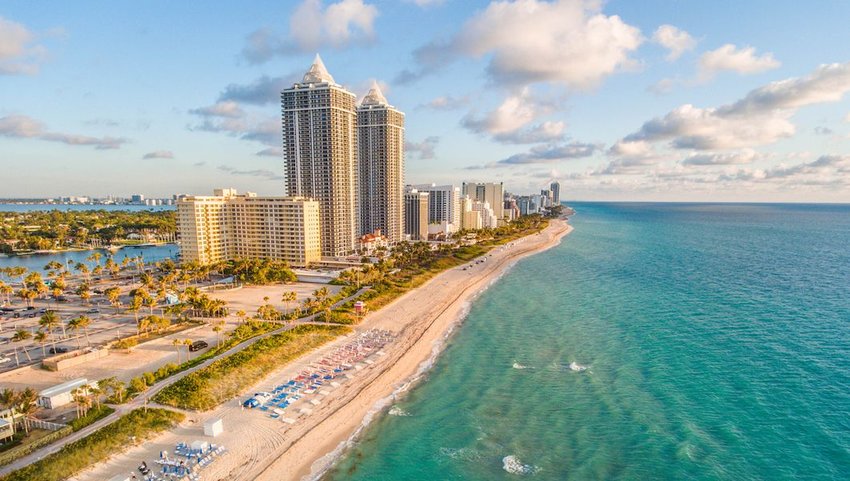 It may sound like a cliche choice, but Miami Beach has got it going on. A spirited and international culture has created an exciting mix of food, art, nightlife and architecture. Not to mention, Miami has some pretty awesome beaches. Travelers can enjoy strutting their stuff on South Beach indulging in the high-end dining scene and people-watching on Hollywood Beach Boulevard.
Don't miss: Miami's main drag, the iconic Ocean Drive, has been featured in many movies and although it's "touristy", it's a total must-see.
Georgia – Athens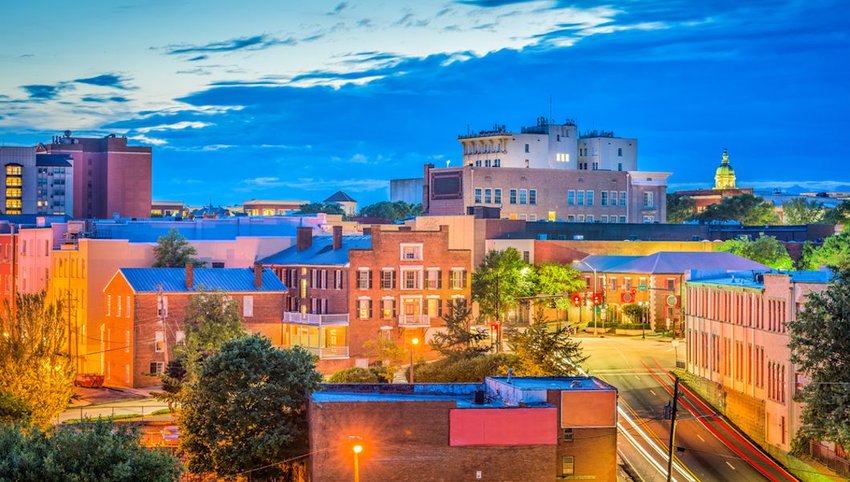 The Georgia Theater put this medium-sized city on the map. With an open-air rooftop bar, art gallery and massive live music venue space, this theater is Athens pride and joy. Enjoy being out in nature by kayaking the Middle Oconee River or hiking around the Sandy Creek Nature Center. Athens also pleasantly surprises with a downtown full of culinary delights and creatively crafted cocktails.
Don't miss: The University of Georgia campus. There's a host of free activities to enjoy throughout the campus like Georgia Museum of Art and the State Botanical Garden.
Hawaii – Lahaina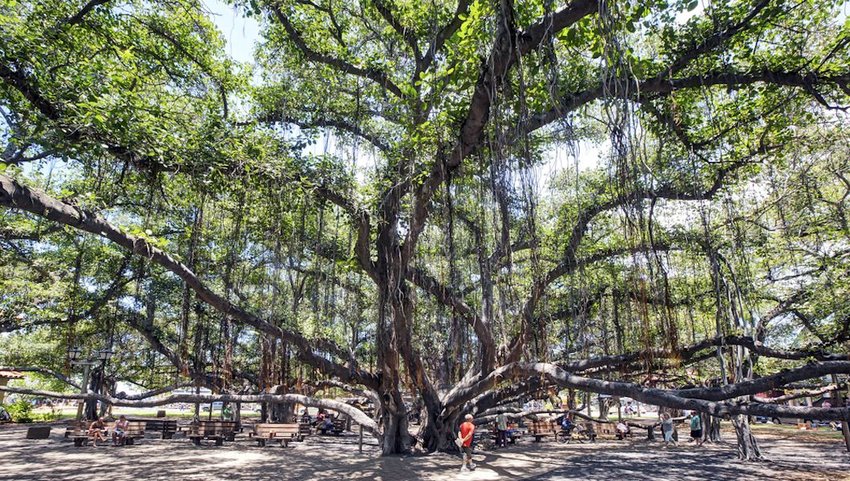 Located on the island of Maui, Lahaina is one of the more authentic places you can visit in Hawaii. It possesses some of the state's richest historic sites as well as the island's loveliest beaches. The bustling Front Street pulses with nighttime activities and award-winning restaurants and bars. Don't forget to visit Old Lahaina Luau for the most traditional feast on the island.
Don't miss: Kapalua Coastal Trail, less than 3-miles round trip but hits all the vista highlights of Maui.
Idaho – Boise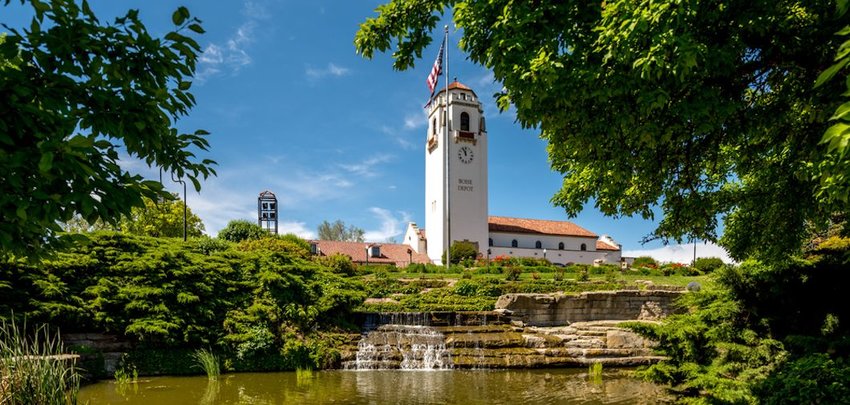 Blessed with the best of both worlds, Boise offers a hip downtown full of local markets and galleries and an outer ring of gorgeous greenery and nature. Boise's downtown constantly bursts with life and entertainment, whether it's a Broncos game at Albertsons Stadium, the Farmers' Market or one of the city's many popular events, such as Restaurant Week. When peace and solitude are in order, hit the trails at the Boise River Greenbelt or the Kathryn Albertson Park.
Don't miss: Drinking wine. Boise's small wineries and vineyards are making a big name for themselves. Check out Cinder Wines and Split Rail Winery.
Illinois – Chicago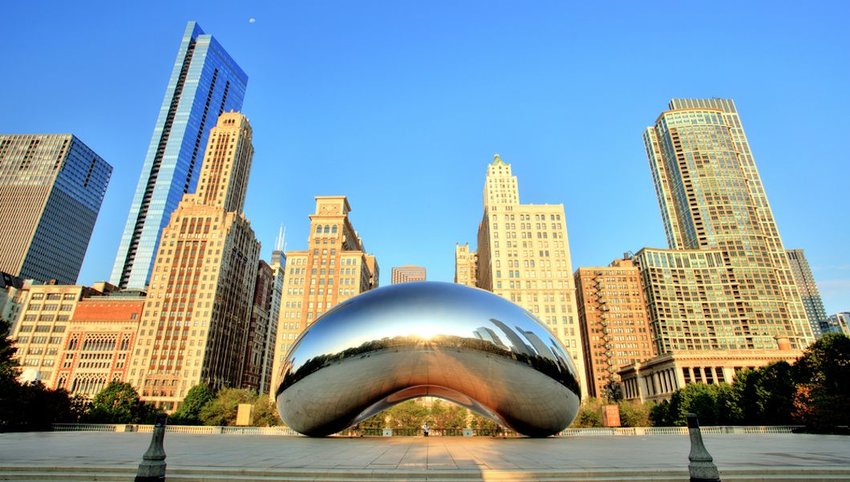 The Windy City steals the spotlight in Illinois. With its world-class museums, stylish nightlife, and up-scale shopping opportunities, Chicago is a cosmopolitan city that doesn't disappoint. What's even better? Despite its big city appeal, Chicago claims several chilled-out green spaces, namely Grant Park and The 606.
Don't miss: Millennium Park, the 24-plus acre green space displaying modern art and architecture – like Cloud Gate (better known as The Bean) which reflects the Chicago skyline off the curvature of its stainless steel body.
Indiana – Lafayette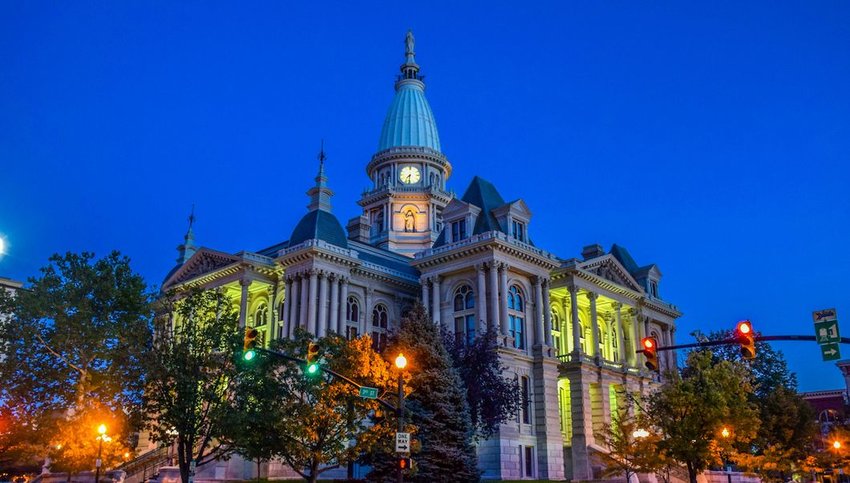 With esteemed Purdue University just over the river in West Lafayette, there's a lively sports culture created by the school's talented teams. If folks aren't cheering on the football team at Ross-Ade Stadium or rooting for the basketball team at Mackey Arena, then they're probably enjoying the outdoor activities that sit right on West Lafayette's doorstep. With multiple nature areas, a state park and a heritage trail all surrounding the town, there are plenty of ways to get out and about.
Don't miss: The downtown Farmers' Market every Thursday evening in the summer or the monthly Blue Monday Blues Jam Session fundraising event.
Iowa – Iowa City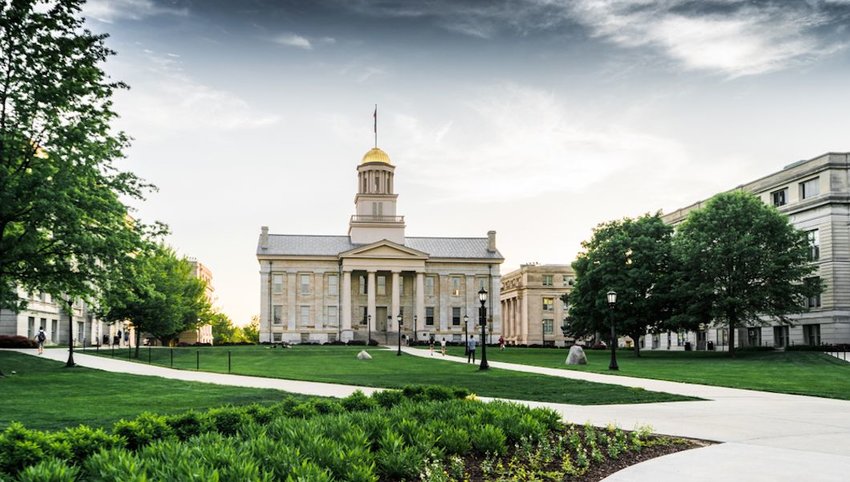 The only state in the U.S. to have a UNESCO City of Literature Crown, Iowa City impresses right out of the gate. Serving as a haven for writers throughout history as well as housing many institutions focused on supporting writers (including the renowned Writer's Workshop at the University of Iowa), Iowa City is, in fact, prestigious in its own right. Even if you're not a literary genius, there are college sports to follow, recreational lakes to enjoy and high-quality museums to peruse.
Don't miss: The Iowa Avenue Literary Walk, highlighting the lives and works of 49 different writers and poets who influenced Iowa in their own way.
Kansas – Lawrence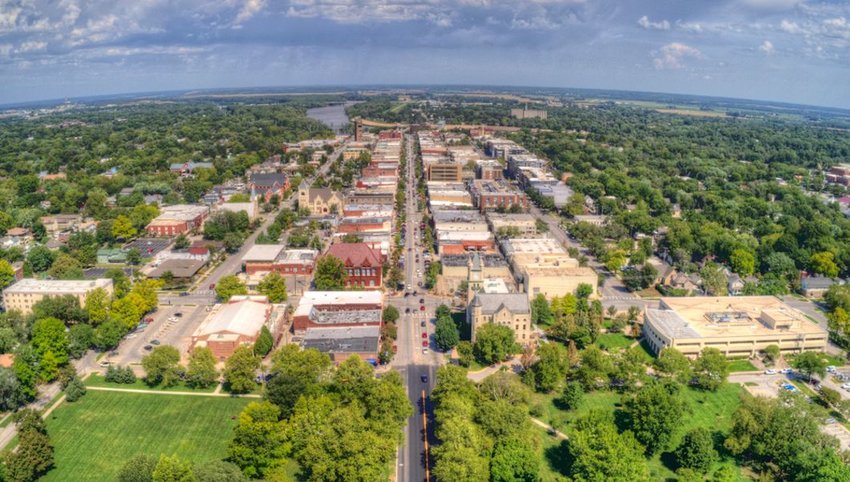 This Midwestern town brims with vibrant art and sports culture. Some favorite local pastimes include taking in a Jayhawks basketball game and visiting a few of the fine museums on the University of Kansas campus. Make time to stroll down Massachusetts Street, a historic part of the downtown with 19th and 20th-century Victorian style buildings and plenty of restaurants, bars, and a local brewery.
Don't miss: The Roost, a laid-back restaurant on Mass Street serving simple yet perfected meals. Come in and sample one of the bar's 5 varieties of Bloody Mary's or grab a coffee and fresh-baked pastry in the morning.
Kentucky – Louisville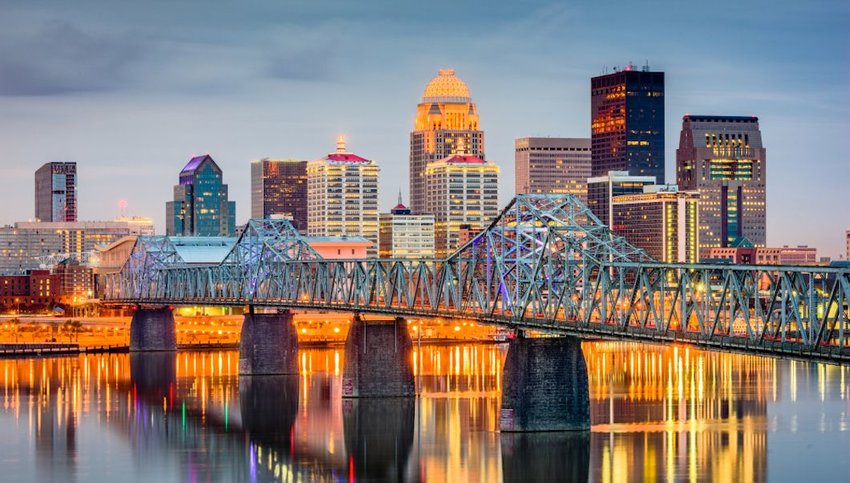 A deep-rooted history in bourbon, sports and cuisine (we suspect in that exact order), the good times never stop rolling in Louisville. Drinkers must hit the Urban Bourbon Trail and tour one of the local distilleries. Foodies can dig into Southern fare fit for a king at a number of elegant bistros and relaxed pubs. And sports fans – check out the childhood home and museum dedicated to the humanitarian legend and heavyweight champion, Muhammad Ali.
Don't miss: Churchill Downs, the site of the most exciting horse race in the country. Even if you're not there on the day of the Kentucky Derby, you can still check out the museum located right next door.
Louisiana – New Orleans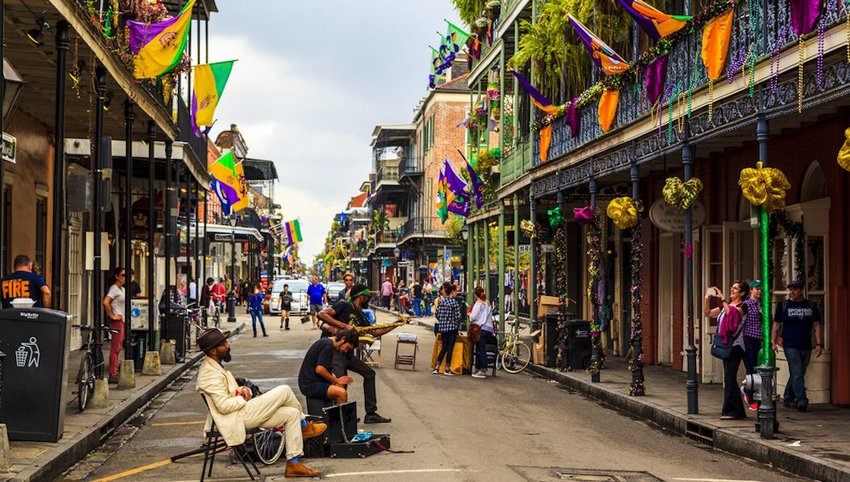 Best known for hosting the annual Mardi Gras extravaganza, there's a whole lot more to New Orleans than parties and parades. Creole culinary delights should be gobbled up as often as possible. Galatoire's on Bourbon Street has been around since 1905, so they must be doing something right. Endless excitement lurks in every nook and cranny of Bourbon Street and the French Quarter charms with cobblestones and elaborately crafted balconies. For a more somber (and sober) side of The Big Easy, cemetery and garden tours draw folks to the outskirts of Party Town.
Don't miss: Frenchman street — removed from the more touristy areas — is a more authentic side to New Orleans crammed with live music venues, bars, restaurants, and art galleries.
Maine – Portland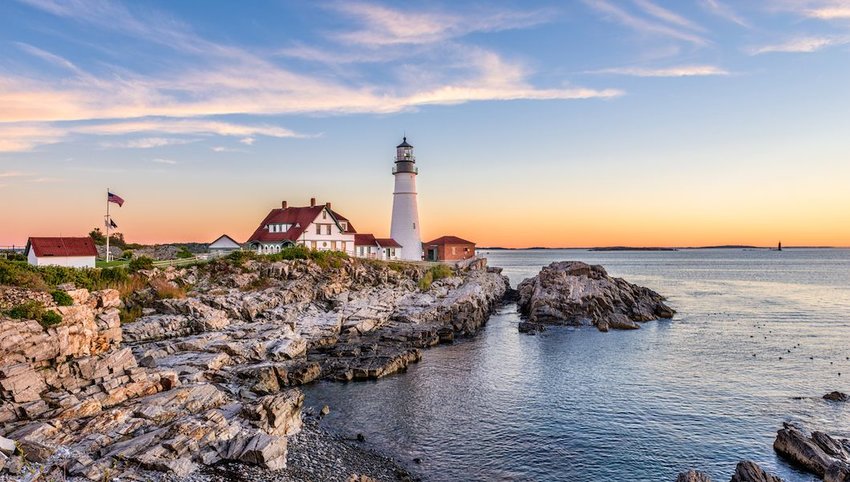 Once a no-frills fishing town, Portland has been topping the charts of foodie destinations with its thriving culinary scene. This harbor city defines a quintessential New England town with its lighthouse-dotted coast, lively bars serving up the best local microbrews, and, of course, lots of lobster, clam chowder and local-sourced seafood.
Don't miss: A night out in the Old Port, the section of the city housing the hippest bars and restaurants.
Maryland – Annapolis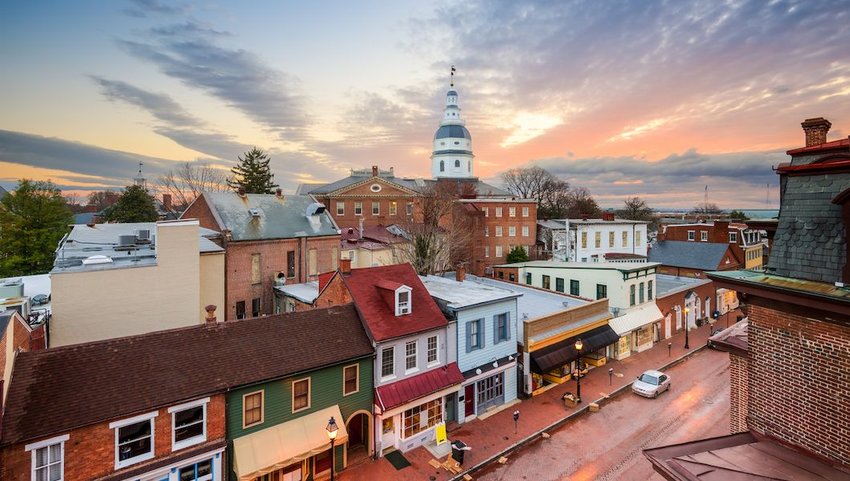 As one of the oldest cities in America, this city hosts plenty of historical attractions. Just wandering around the impressively-preserved Historic Annapolis is enough to win most people over with its delicatessens, boutiques and specialty shops. It's also full of boat enthusiasts. Stop by Ego Alley and admire the expensive boats docked along the waterway before grabbing some Zen time at Quiet Waters Park.
Don't miss: An enriching guided walking tour of the U.S. Naval Academy, one of the best ways to learn about the Navy's history in the U.S.
Massachusetts – Boston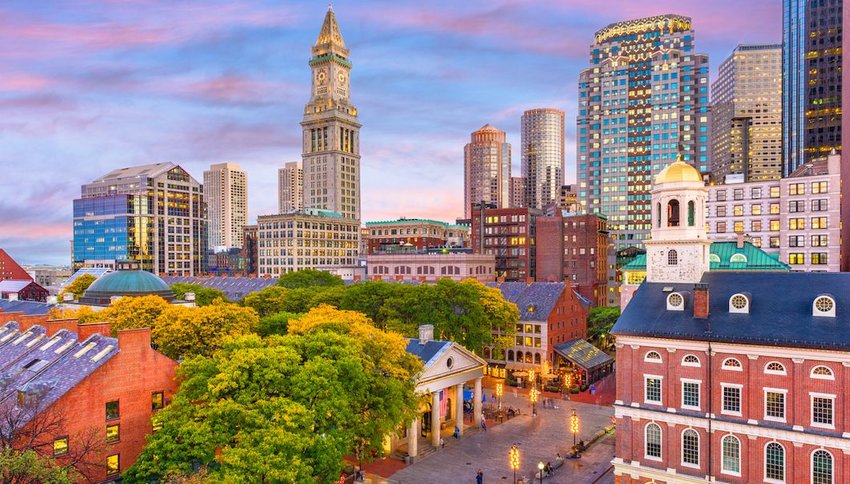 If you're a sports fan, there's literally no better place to see in the country. The New England Patriots and the Boston Red Sox have perfected their craft and give the city of Boston a lot to cheer about. Sports aside, Boston is a significantly historic city that feels more like a tight-knit community. Top-notch museums, Newbury Street shopping, distinctive neighborhoods, and — of course — the Sam Adams brewery, make Bean Town one of the best.
Don't miss: The Freedom Trail, which winds 2 ½ miles past many of Boston's most famous sites like the Paul Revere house and Faneuil Hall Marketplace.
Michigan – Ann Arbor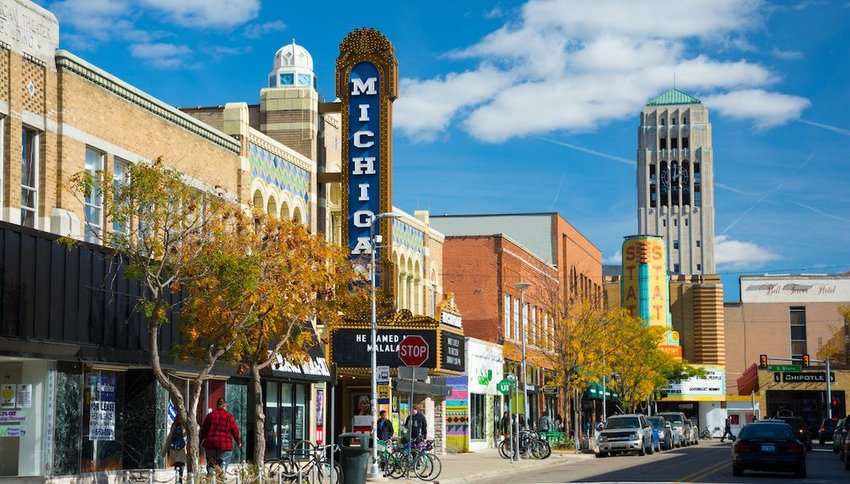 Home to the University of Michigan, Ann Arbor is much more than a vibrant college town. While the U of M museums are certainly worth a visit, don't skip spending time outdoors in this nature-rich city. Kayak, canoe, paddleboard and tubing tours of the Huron River offer stunning seasonal scenery and the Border-to-Border Trail is a great way to see the fall foliage and get some exercise.
Don't miss: State Street, the strip lined with restaurants and spirited bars and host to festivals, free music shows and art fairs.
Minnesota – Duluth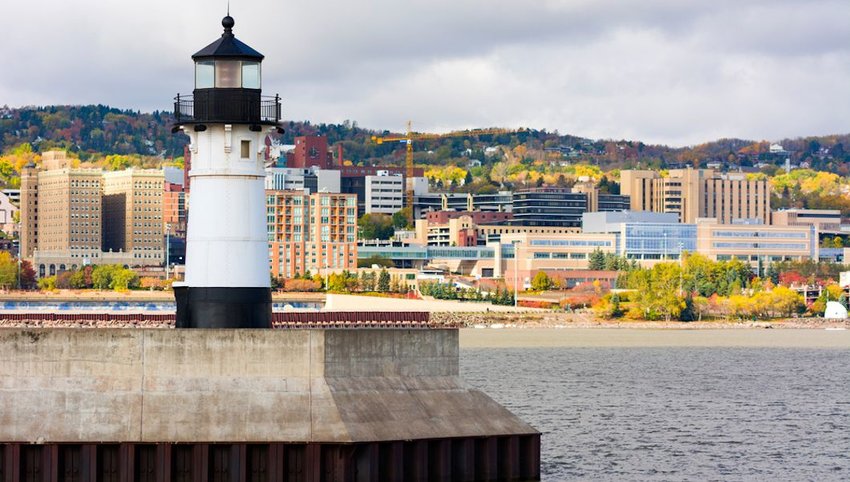 Located on the western banks of Lake Superior, Duluth bursts with outdoor opportunities. Drive one of the prettiest roads in America — North Shore Scenic Drive — to appreciate all the natural beauties of Duluth including steep coastal cliffs, gushing streams, dense forests and hidden waterfalls. Stretch your legs in the Hartley Nature Park with miles of trails and then reward yourself with an award-winning brew at Fitger's Brewhouse, the most happening pub in town. While you're downtown, snap a pic of the city's landmark, the Aerial Lift Bridge.
Don't miss: Skyline Parkway, a scenic drive with spectacular lookout points over Lake Superior.
Mississippi – Gulfport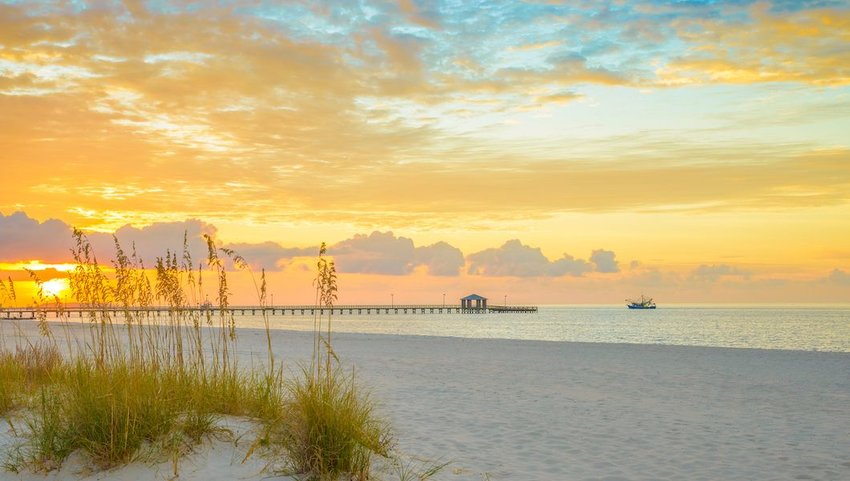 Many people forget the fact that some Mississippi cities are located along the desirable Gulf of Mexico. Gulfport — as the name suggests — is one of those cities. Those who love the water and marine animals will jive well with Gulfport. It boasts 62 miles of beachy shorelines, a plethora of water sports and activities to choose from and easy access to Ship Island, part of the Gulf Islands National Seashore.
Don't miss: A sailing charter, one of the top-rated ways to experience the Mississippi Gulf Coast.
Missouri – Kansas City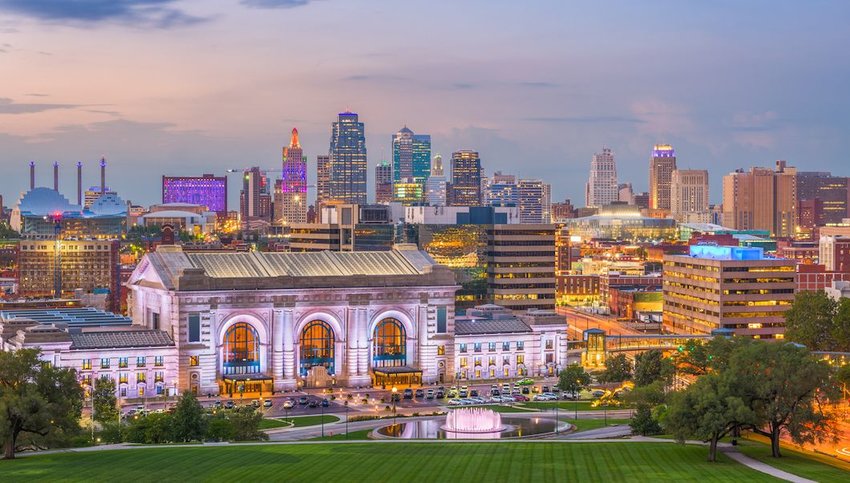 Making a name for itself as a Midwestern barbecue capital, the Kansas City food scene is nothing short of legendary. Taste for yourself with brisket at Arthur Bryant's BBQ or burnt ends at Fiorella's Jack Stack. Another one of the city's claims to fame is the Historic Jazz District which doubles as the most entertaining section in town. Come to 18th and Vine to eat, listen to live music, and be merry.
Don't miss: The American Jazz Museum, full of history, posters and memorabilia from some of the music genre's greatest influencers.
Montana – Livingston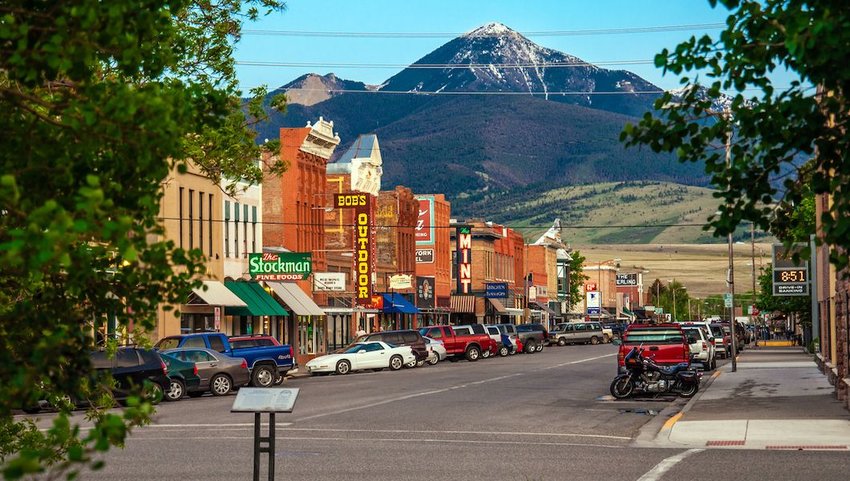 This ultimate small-town in Montana only has around 8,000 people, but it holds a grand appeal for those who dream of a postcard-worthy Montana destination. Livingston is located in Paradise Valley, along the banks of the Yellowstone River, and claims the glorious Yellowstone National Park as a backdrop.Kayaking down the Yellowstone will leave you breathless while fly fisherman will be more than satisfied with their catches of the day. Hiking is a favorable pastime and there are multiple trails in town and in the surrounding mountains.
Don't miss: An evening at The Murray Bar, an iconic live music hot spot with a generous drink menu and food service from the best restaurants in town.
Nebraska – Omaha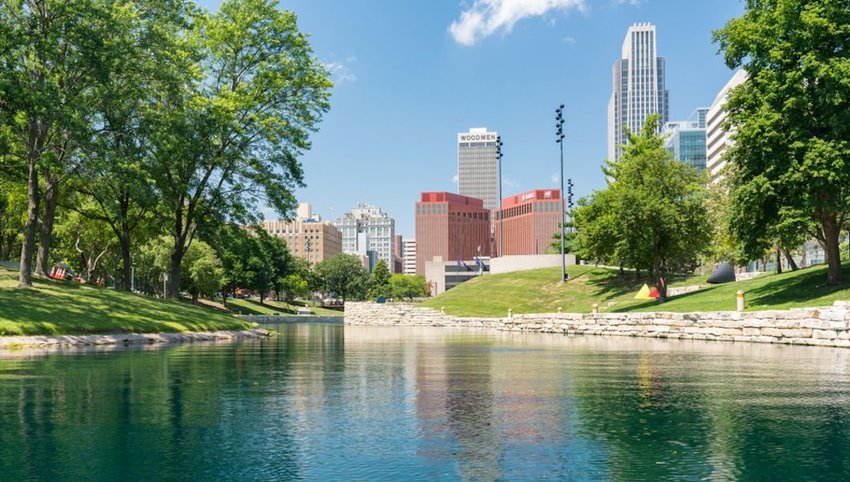 Another meat-lover's dreamland, Omaha is undoubtedly one of the best places in the nation for a perfectly-cooked piece of steak. It's also gaining ground on the farm-to-fork movement that's been sweeping the state lately. So, yes, food is a big Omaha perk. Luckily, the city is connected to hundreds of miles of hiking and biking trails to help folks balance out the massive calorie intake. Other than eating, the city has a thriving music scene, a remarkable zoo and aquarium and annually plays host to the NCAA Men's College World Series Baseball Championship game.
Don't miss: The Old Market, the heart of the city complete with brick roads, quaint coffee shops, fine dining establishments and Omaha's most popular museums.
Nevada – Reno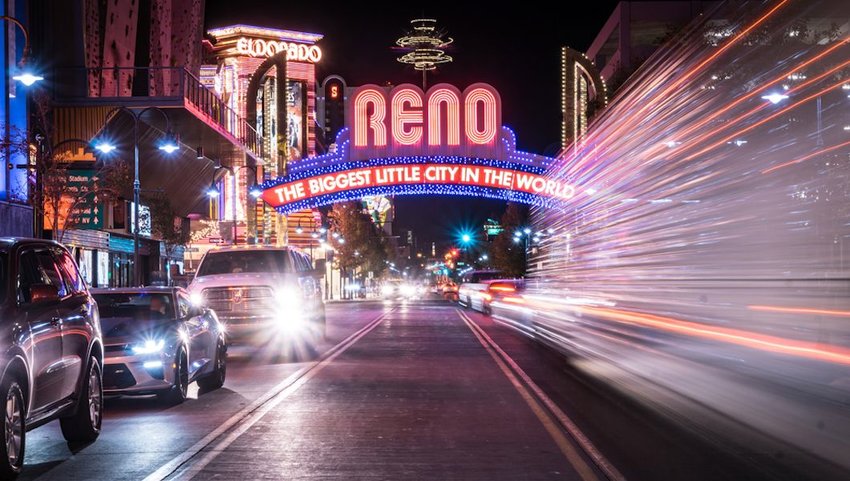 Surprised it isn't Vegas? Then you must not know how quirky and cool Reno can be. The Biggest Little City in the World is often overshadowed by the dazzling Las Vegas Strip, but Reno is a Nevada destination in its own right. While there are plenty of casinos and bright lights, Reno also offers a few excellent museums. Additionally, from town there's easy access to the famous Lake Tahoe and Mount Rose for outdoor recreation opportunity. A small scale Vegas balanced out by a big splash of explorable nature? We vote for Reno.
Don't miss: The Nevada Museum of Art, its interior and exterior both inspired by the Black Rock Desert, holds some excellent photography exhibits as well as prime examples of contemporary and modern art.
New Hampshire – Portsmouth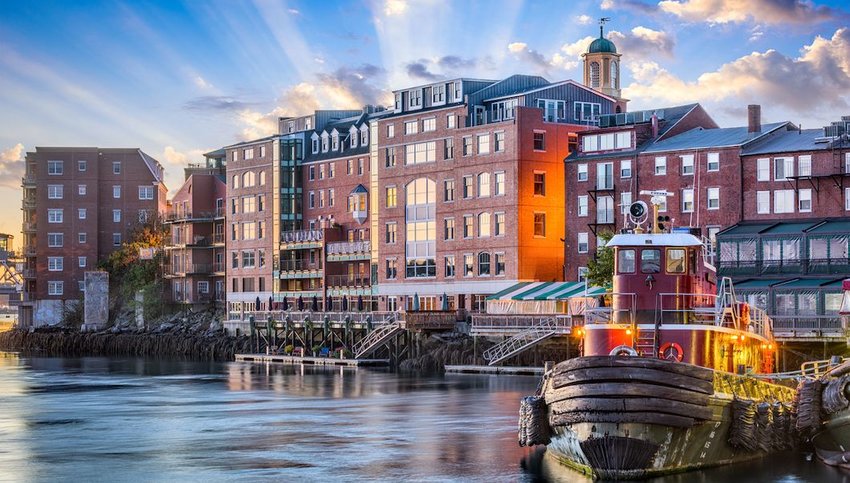 A typically New England coastal city complete with a harbor, charming downtown, lots of historic places and plenty of green spaces — Portsmouth has all the offerings of a big city but on a smaller scale. As one of the oldest cities in the country, Portsmouth boasts 18th-century homes and museums as well as a WWII submarine.
Don't miss: The Book and Bar for dinner, drinks, and chill-out time.
New Jersey – Ocean City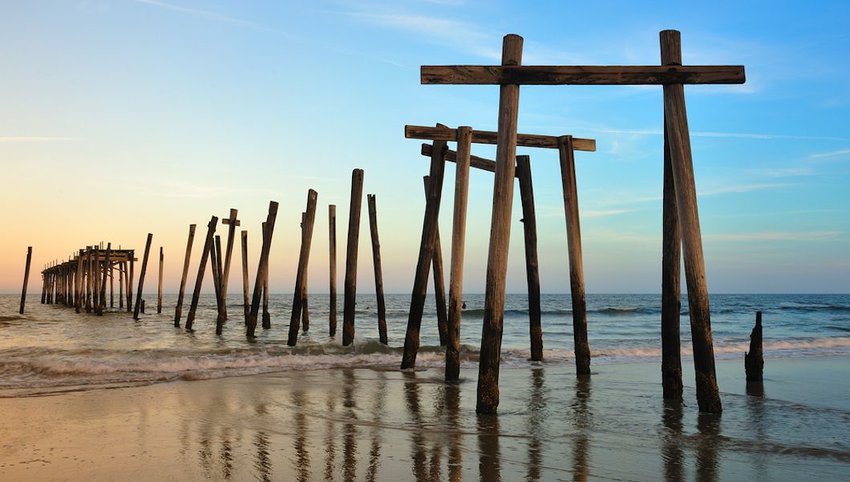 Eight miles of beach, an oceanside boardwalk full of tasty treats and dozens of cute boutiques, Jersey's Ocean City is nothing like what you've seen on reality TV shows. This old-fashioned resort town has been drawing visitors since the 19th-century and it's no wonder with all the quaint landmarks and family-friendly vibes.
Don't miss: The Saltwater Taffy at Shriver's, a historical landmark and a sweet tooth satisfier in one.
New Mexico – Santa Fe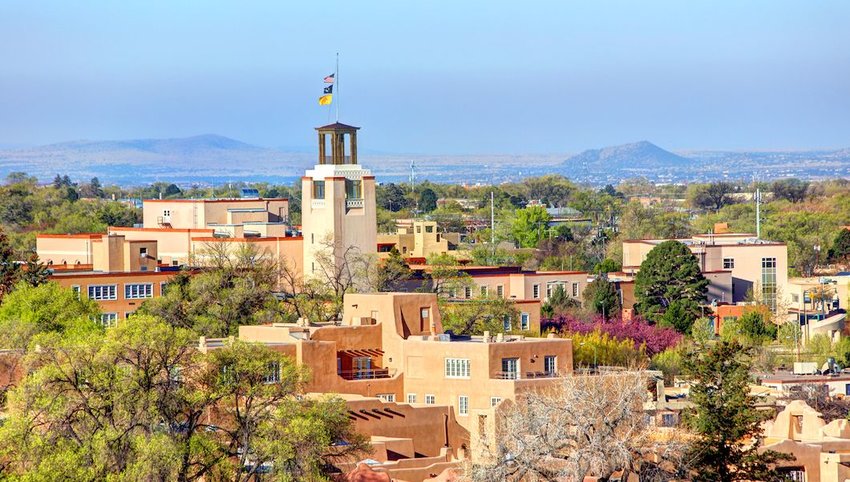 This city explodes with color, culture and class, making it a desirable southwestern destination worthy of any travel bucket list. The artistically-infused state capital boasts hundreds of galleries and more than a dozen museums while also staying true to its Native American roots. At 7,000 feet above sea level, Santa Feis the highest state capital and offers easy access to scenic hiking and biking trails. Set your taste buds on fire after a day of calorie-torching exploration with the city's famous southwest cuisine at the Plaza before perusing the markets for that famous turquoise and silver jewelry.
Don't miss: The Georgia O'Keeffe Museum, the biggest collection of one of the most influential artists of the 20th century whose greatest work was inspired by New Mexico.
New York – New York City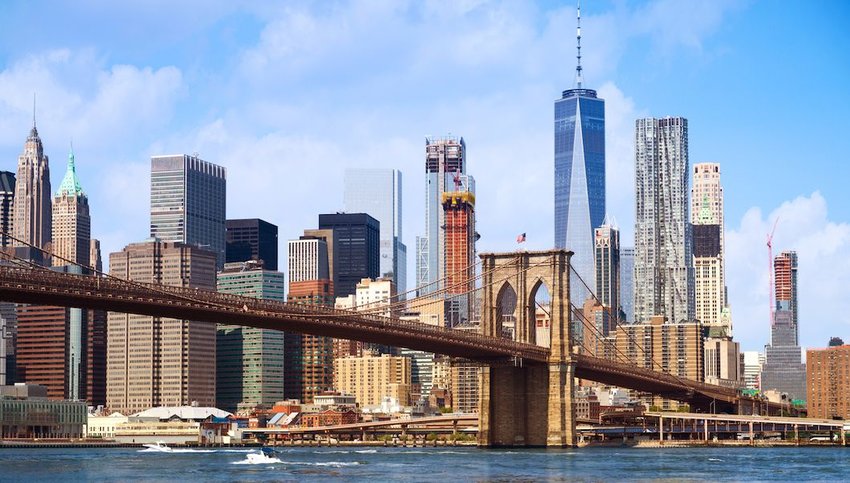 It's the obvious choice but it's hard to overlook all the Big Apple's glory. Michelin-star restaurants, helicopter tours, star-studded international events and elite museums like the MET and Guggenheim project a decadent appearance that caters to those who have money to spend. The hipster dive bars, creative street eateries, colorful neighborhoods, the iconic Central Park and more surprising green spaces like The High Line showcase New York's more down-to-earth character and charisma. New York City is the place where anything can, and does, happen.
Don't miss: The Statue of Liberty, one of the most recognizable figures in the world.
North Carolina – Asheville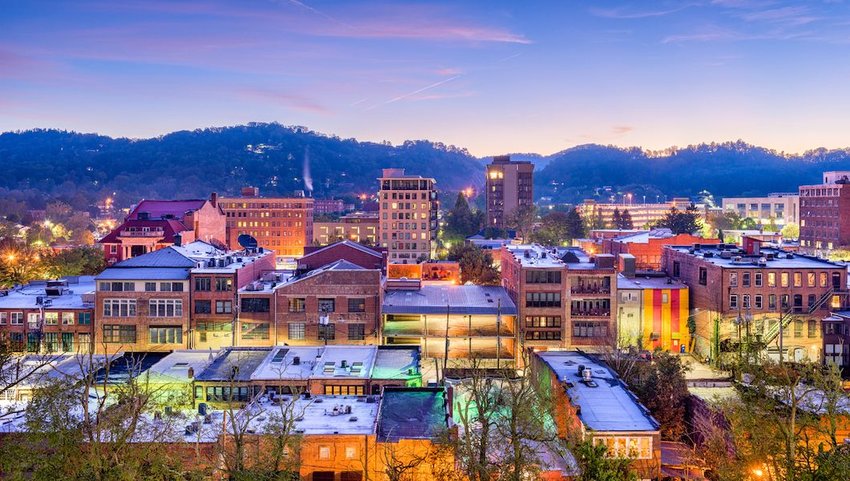 A vibrant and historic city, Asheville oozes a charm that romances lovers and families alike. Accented by the stunning Blue Ridge Mountains, the city features stunning architecture, from the Basilica of Saint Lawrence to the sprawling Biltmore Estate. With a sophisticated culinary scene, this spot has everything you could ever want.
Don't miss: The River Arts District, with art galleries and studio spaces for hundreds of artists housed in former factory buildings.
North Dakota – Fargo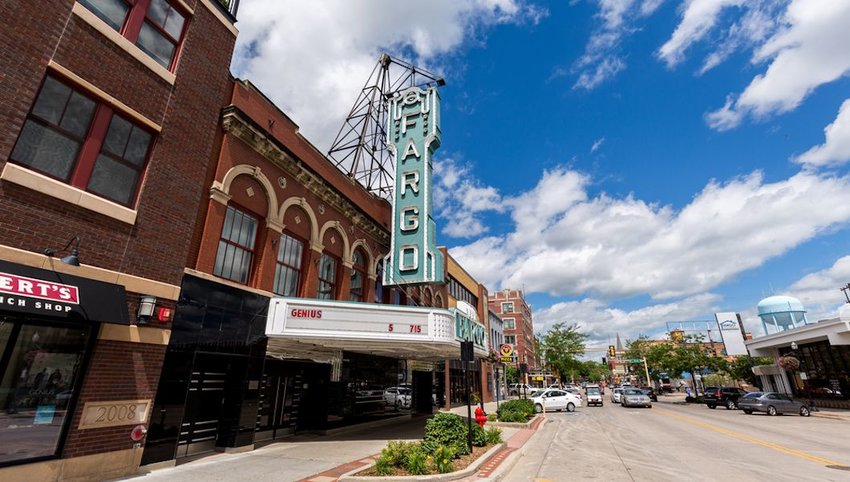 A thriving college town with an enthusiastic vibe, Fargo has grown into the art, culture and culinary hub of North Dakota. The artistically-inclined will dig all the live entertainment options. Foodies can tuck into unique midwestern cuisine inspired by the Germans and Scandinavians and drinkers can tear it up at the multiple breweries and wineries in town. Regardless of what you choose, this small city has plenty of options — a surprising fact that Fargo is proud of.
Don't miss: The Roger Maris Museum, dedicated to the life and career of the superstar baseball player who lived part of his life in Fargo.
Ohio – Cincinnati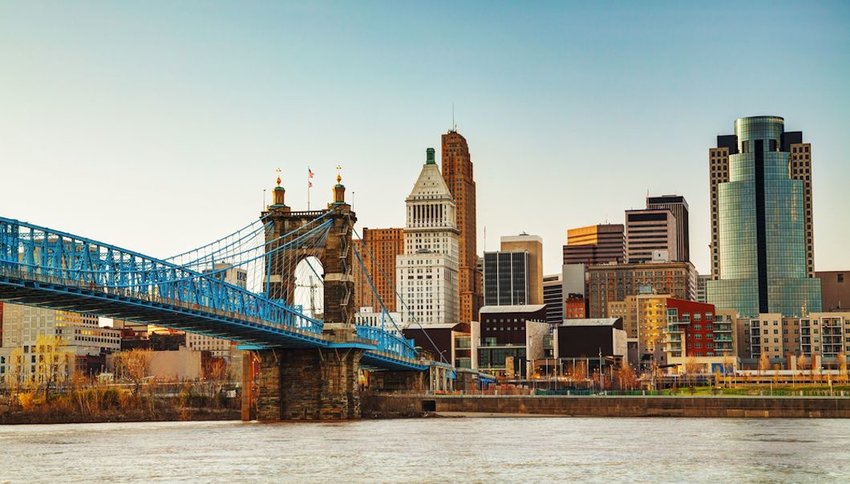 As a city made up of multiple influences from around the U.S., Cincinnati refuses to be defined. From baseball to museums, hearty meals to craft breweries, to the Historic Cincinnati Music Hall — this city has got it going on. People here love to have a good time — and it shows. Just one example is Cincinnati's Oktoberfest, the biggest celebration of its kind in the U.S. With so much to do, you may be wondering where to start, so here's our suggestion: browse the Findlay Market, enjoy the views from Eden Park, and take in a Reds' game all while eating and drinking along the way.
Don't miss: Digging into a bowl of Skyline Chili, a dish that's reached nation-wide fame.
Oklahoma – Tulsa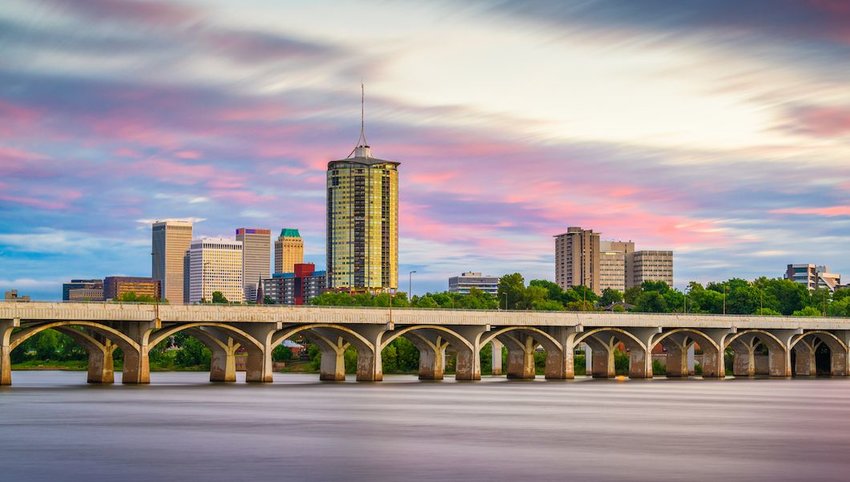 This underrated Oklahoma city has plenty to be boastful about, but its humble character gives it that down to earth charm. Tulsa is a walkable city supported by mom n' pop shops selling comfort food and newer restaurants jumping on the farm-to-table bandwagon. It's also got some killer museums (like Philbrook), parks, a zoo, aquarium and an opera. Bet you didn't expect all that from a "flyover" Midwestern city.
Don't miss: Brookside, an up-and-coming neighbor with hip coffee shops, trendy wine bars and niche clothing boutiques.
Oregon – Portland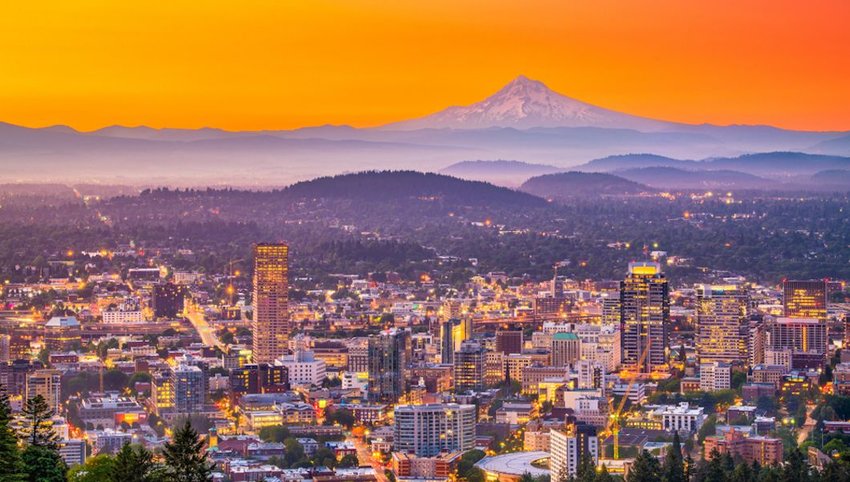 Funky, fresh, and full of surprises, Portland could never be anything but Oregon's endearingly weird-but-wonderful city. The craft beer scene is booming, as are live music shows, pop-up dinners and food carts. Stop and literally smell the roses with leisurely strolls through the City of Roses' many gardens. Finally, leave the city behind and get lost in nature – a favorite Portlander's pastime — in Forest Park.
Don't miss: Powell's Bookstore, Portland's ode to literacy encompasses an entire city block making it the largest independent bookstore in the world.
Pennsylvania – Philadelphia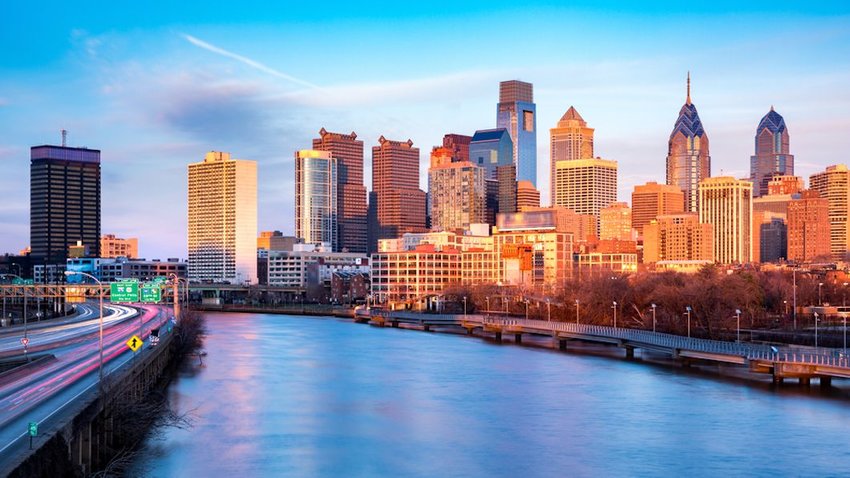 As the site of the signing of the Declaration of Independence followed by its first public reading, Philadelphia is (understandably) proudly historic. There's no missing Philly's momentous attractions like Independence Hall, the Liberty Bell and the Eastern State Penitentiary. If you can pry yourself away from Philly's significant past, be sure to chow down at Reading Terminal Market and kick back with a beer at the super hip Rail Park.
Don't miss: A Philly Cheesesteak, created in the City of Brotherly Love in the 1930s, this is a staple in Philly's culinary scene. Check out the award-winning Tony Luke's.
Rhode Island – Newport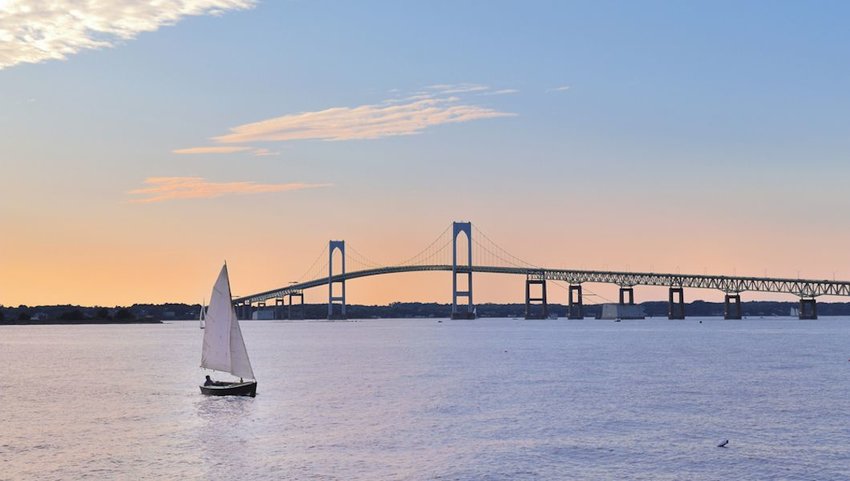 Newport runs the gamut in terms of things to do. Ogling the 19th-century mansions — like The Breakersand the Marble House — of the town's former rich and famous is a given as is a stroll along the 3.5-mile coastal Cliff Walk. Once you've worked up an appetite, the place to indulge is Thames Street, Newport's historic main drag chock-full of bars, restaurants and 17th and 18th-century buildings.
Don't miss: Touro Synagogue, the oldest in the U.S. and a historic landmark.
South Carolina – Folly Beach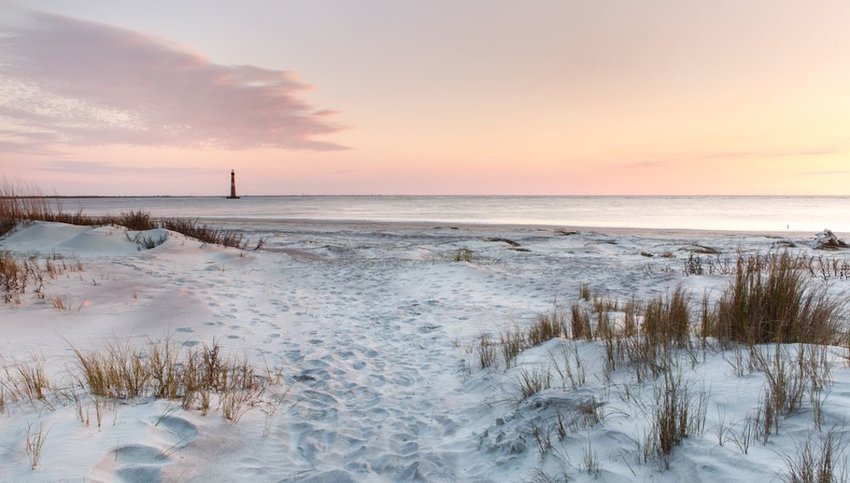 This beach town just 15 miles from Charleston could be mistaken for a west coast California surf haven. Laid-back vibes emanate from the local taco and pizza eateries and run all the way to the beach, where you can sign up for surf lessons. Explore the marshland canals around the island via kayak or boat tour and hopefully spot some bottlenose dolphins. The city is also known as a nesting site for loggerhead turtles and a daily volunteer program can be joined by anyone who wants to help ensure the safety of the eggs.
Don't miss: Dinner on the Folly Beach Pier for on-the-water dining and panoramic views of the Atlantic.
South Dakota – Sioux Falls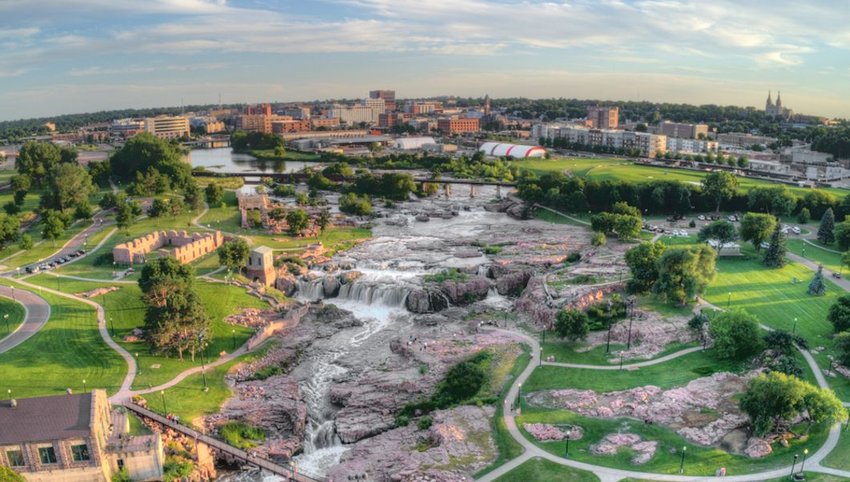 This Midwestern city is the largest in South Dakota and caters to those who seek both natural and modern-day attractions. Sioux Falls' focal point is Falls Park, the 123-acre park located in the city center housing the cascading waterfalls from which the city takes its name. There are also lots of opportunities to stretch your legs in Sioux Falls; Falls Park, Good Earth State Park and Big Sioux Recreation Area all offer hiking and biking trails. Additionally, the city's Sculpture Walk allows for downtown exploration while viewing dozens of statues that have been strategically placed throughout.
Don't miss: The Cathedral of Saint Joseph, a keystone in the community for the last century.
Tennessee – Nashville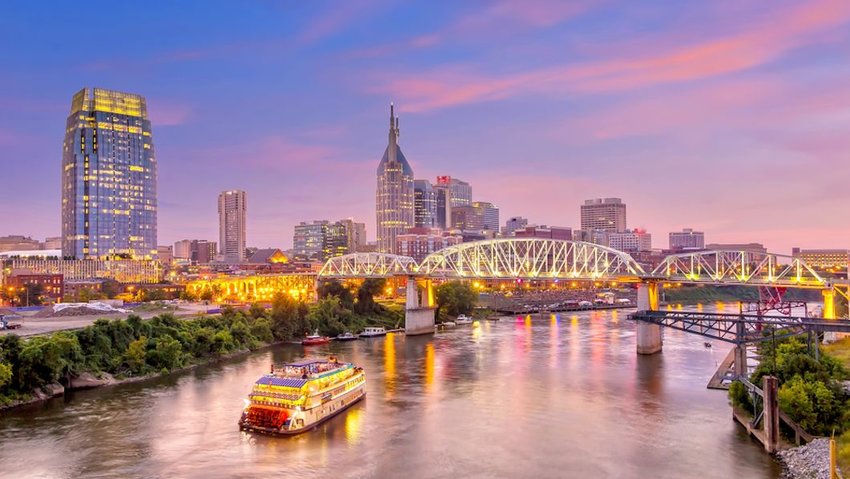 The party never stops in the city where country music was born. Nothing says Nashville like loud honky tonks and a strong country culture. To experience it, you can either visit the pulsing Broadway, AKA Honky Tonk Highway, to hear and see it in person. Or you can visit one of the city's famous museums like The Country Music Hall of Fame and Museum or The Johnny Cash Museum. Don't forget to save time to visit the ancient Nelson's Green Brier Distillery and sample some whiskey and bourbon — after all, this is Tennessee.
Don't miss: A tour of the Grand Ole Opry, the site of the famous radio broadcast that launched Nashville's fame as a country music hot-spot in 1925. Today it's venue for country music's biggest stars.
Texas – Austin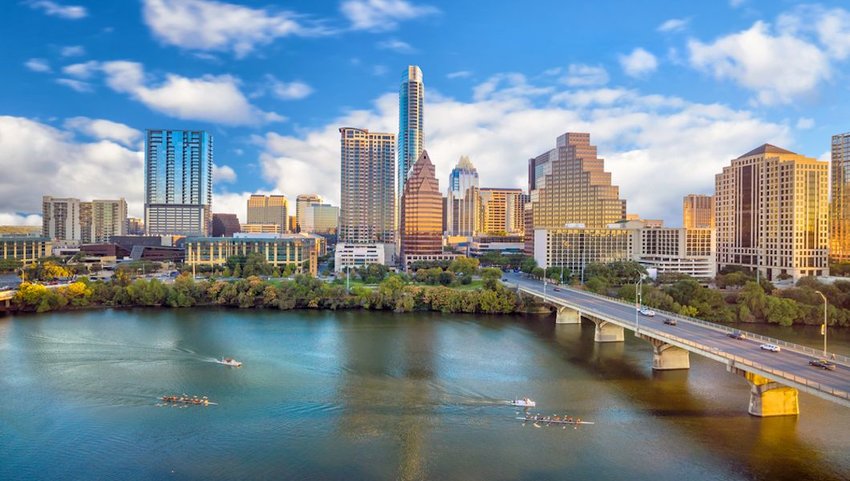 The most beloved city in Texas has plenty to be proud of. Austin's Sixth Street earned the city its nickname as The Live Music Capital of the World. The music mecca draws folks from all over the world with its eclectic assortment of bars, restaurants, and live music venues showcasing all the up-and-coming talent. Austin is not all about nightlife, however. The city's best natural attractions and outdoor entertainment are found inside Zilker Metropolitan Park. The 351-acre nature space offers canoeing, swimming holes, fossil digging and the beloved Barton Springs Pool — the best place for a dip on a hot Texas day.
Don't miss: The exodus of 1.5 million bats who take shelter under the Congress Avenue Bridge and emerge in mass every evening for their nightly crusade.
Utah – Park City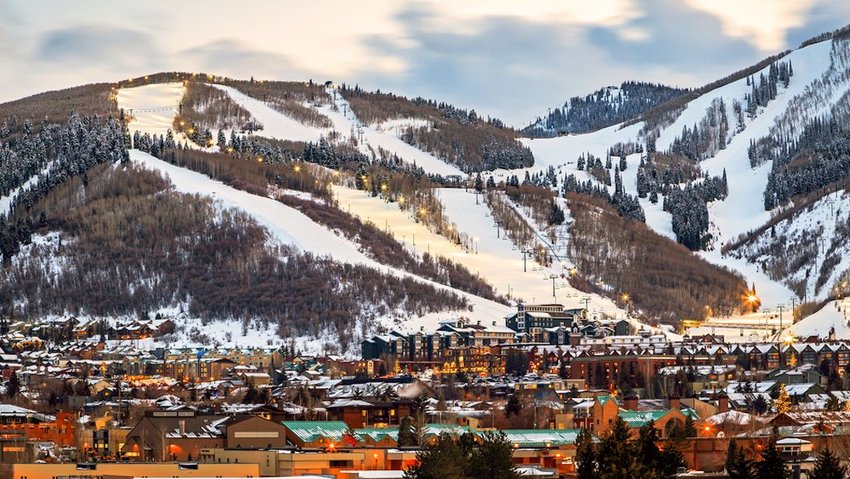 All about the arts, food and winter sports, Park City doesn't disappoint with its creativity. Most immediately recognized for its two massive ski resorts, Park City (the largest ski area in the U.S.) and Deer Valley, this metropolis also claims the Utah Olympic Park. Every January, Park City hosts the Sundance Film Festival, during which time the city bursts with events, screenings and performances. Even when the glitz and glamour of the star-studded event fades, Park City's historic downtown district continues to shine. After the excitement of an adrenaline-inducing day, feast in one of the many excellent downtown restaurants and throw back a craft whiskey at High West Distillery & Saloon.
Don't miss: Guardsman Pass, a 14-mile scenic route that even locals say is worth it for the stellar views.
Vermont – Burlington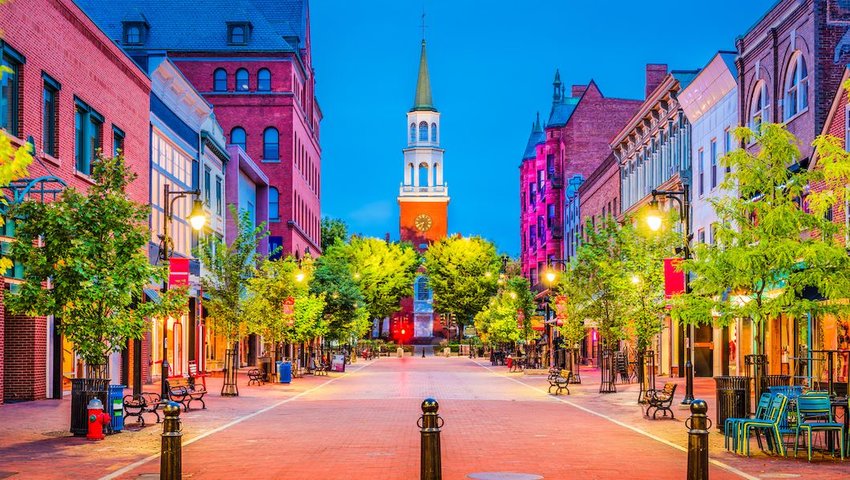 Burlington's highlights such as Ben & Jerry's, an award-winning market and a scenic waterfront can all be effortlessly enjoyed year-round — as long as you don't mind eating ice cream in the snow. In the summer months, Burlington's location on the gorgeous Lake Champlain provides ample opportunity for water activities, including themed boat tours. And there's always a festival going on — from comedy to beer to jazz, there are countless ways to stay entertained without leaving town. For night crawlers, check out a live show at Higher Ground or grab a beer at one of the local breweries in town.
Don't miss: Magic Hat Brewing Company, Burlington's top-rated factory tour with quirkiness oozing from all angles – as well as limitless beer samples.
Virginia – Arlington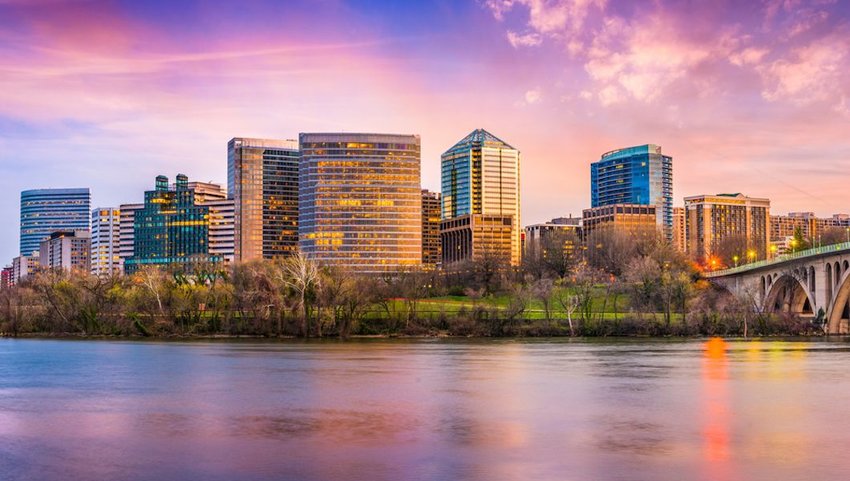 Situated directly across the river from the nation's capital and encompassing many attractions, Arlington certainly does not get lost in D.C.'s shadow. Many of the city's monuments and landmarks pay tribute to significant American history and the military, making Arlington a poly-sci nerd's dream. Touring the Pentagon and visiting the U.S. Marine Corps War Memorial may excite some, while the shops in Shirlington Village and the Clarendon neighborhood restaurants and bars appeal to others.
Don't miss: Arlington National Cemetery, the most spiritual place for military members claiming the final resting places of more than 400,000 American servicemen.
Washington – Seattle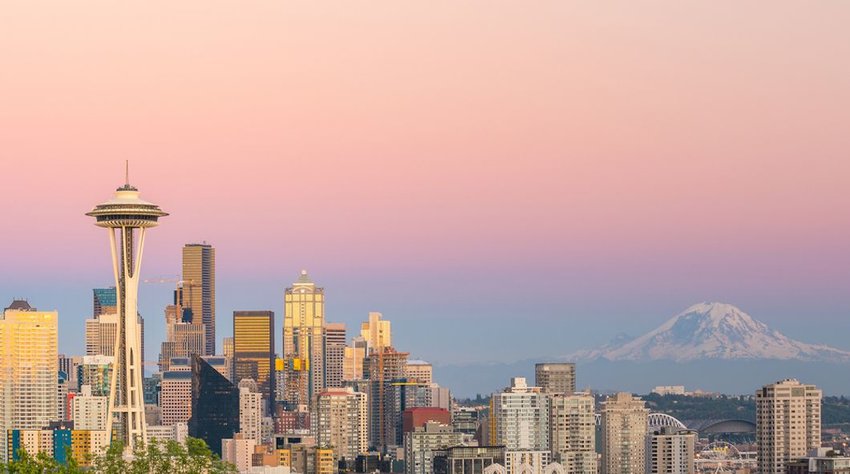 How could we not give the top spot in this Pacific Northwestern state to Seattle? From the flying fish at the Pike Place Market to the funky and cool art scene to the delicious restaurants, this city is enchanting. Hosting the headquarters of giants like Starbucks and Amazon doesn't hurt, and these companies have built a youthful and innovative tech scene that rivals Silicon Valley. Despite a little rain, the surrounding natural beauty is also worth exploring, and taking to the trails around the city will restore your soul.
Don't miss: Chihuly Gardens and Glass exhibit, a wonderland of colorful glass sculptures that will enchant and delight you.
West Virginia – Morgantown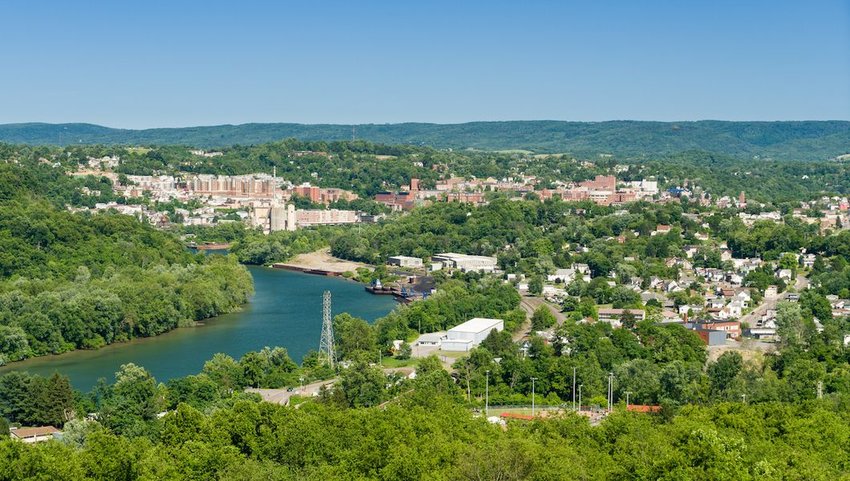 As the hometown of the University of West Virginia, Morgantown is party-hardy central with lots of nightlife and youthful entertainment in the downtown district. After a big night out, sweat it out on Cheat Lake Trail, Core Arboretum or some of the other trails in the area. For sport fanatics, the UWV's Mountaineer Stadium – a state of the art complex capable of holding 60,000 people – is the place to be during football season. A number of quality museums, theaters and a cozy marina fill out this well-rounded town.
Don't miss: A gourmet pizza and craft beer at the most popular joint in town, Pies and Pints.
Wisconsin – Madison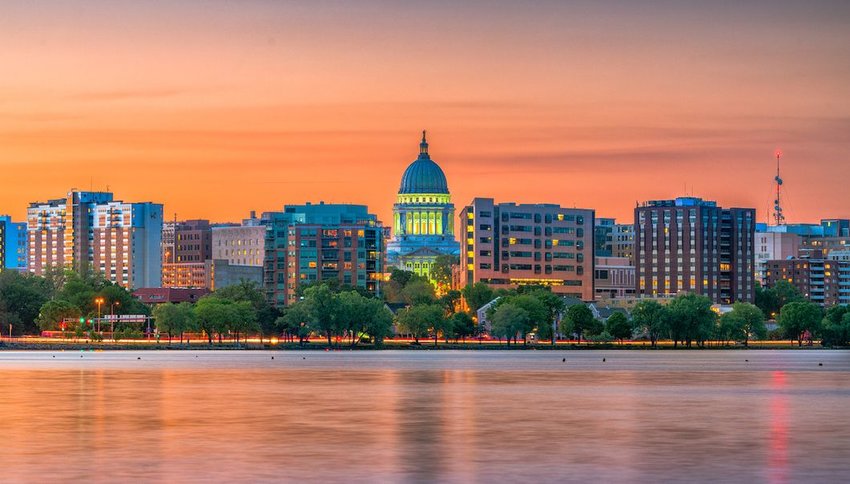 A small, mid-western city packed to the brim with quality restaurants, frequent festivals, a university campus and an overall lively atmosphere, Madison is a top-notch Wisconsin city. Plus, folks here love to eat and drink. From Bratfest to the Great Taste of the Midwest beer festival, partaking in one of their many festivals is a must. If you can't snag tickets, there's always the State Street bars and restaurants or the farmers' market food stalls, all of which are guaranteed to satisfy. Other ways to stay entertained include a University of Wisconsin-Madison Badgers game or checking out some live tunes at the Majestic.
Don't miss: A free tour of the State Capitol, built over a century ago.
Wyoming – Jackson Hole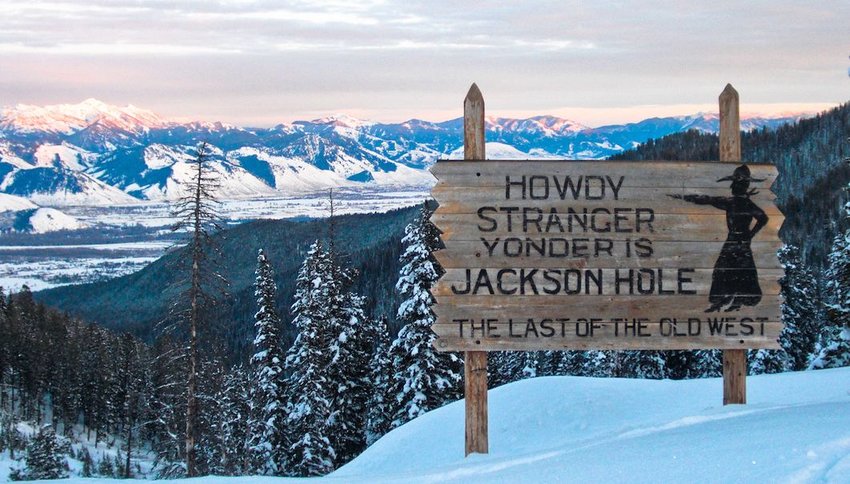 Regardless of the season, Jackson Hole boasts breathtaking year-round scenery thanks to its prime location. Neighboring Yellowstone and Grand Teton national parks, the snow-capped peaks and layered mountains go on as far as the eye can see. Hitting the slopes is the most obvious reason to come to Jackson Hole, however there's a whole other realm of possibilities. There's a serious hot springs scene with a few of the best options just a hop, skip and a jump out of town. Tramping around Grand Teton or Yellowstone keep outdoor-lovers in constant awe and a visit to the National Elk Refuge in winter promises up-close wildlife viewing.
Don't miss: A historic Jackson Hole rodeo – when in Rome…