Who says you have to be half of a couple to indulge in long walks on the beach, bubbly Champagne and upscale resort vacations on Valentine's Day? If flying solo is your favorite way to go, then we've got some awesome Valentine's vacation ideas just for you.
Treat Yourself to a Las Vegas Weekend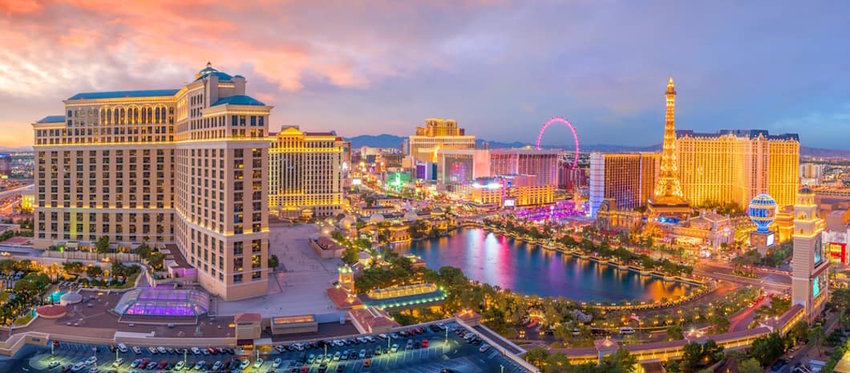 Credit: f11photo/Shutterstock
Las Vegas may be known for bachelor parties and drunken games of chance, but there's another side to Sin City that single travelers shouldn't miss. Before heading out on the town, check into the Encore at Wynnand indulge in the Encore Escape Spa package. This soothing treatment features herbal-infused poultices, a scalp massage and a hydrated wrap, and it's the perfect way to give yourself some love on Valentine's Day. Next up, one of the dozens of Las Vegas shows along the strip. From the world-famous Cirque du Soleil to top names in country, pop and rock, the expanse of entertainment options is beyond compare. Finally, be sure to check out the Neon Museum Boneyard where iconic and unique light marquees come to spend their last days as sculptures in the desert.
Relax on the Beaches of British Virgin Islands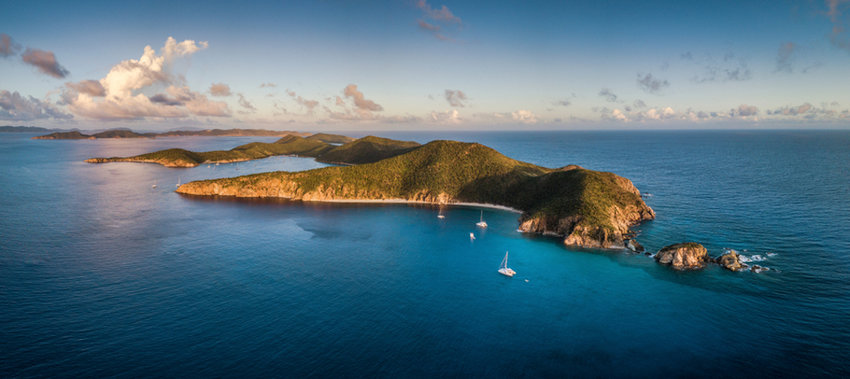 Credit: Andy Deitsch/Shutterstock
For the ultimate in relaxation, you can't beat the long stretches of coast and endless days of sunshine. Spend your Valentine's Day in the British Virgin Islands, where you can explore more than 60 islands, each with its own dazzling scenery and unique vibe. For spectacular snorkeling, lovely quiet coves and secluded beaches, you can't beat Anegada. Only a few hundred people live on Anegada, and they're all on island time. You'll find a nice array of accommodations, as well as a few incredible seafood restaurants. Spiny lobster is the local specialty and is available just about everywhere. Regular ferries to Anegada are available from both Tortola and Virgin Gorda.
Hit the Slopes in Park City, Utah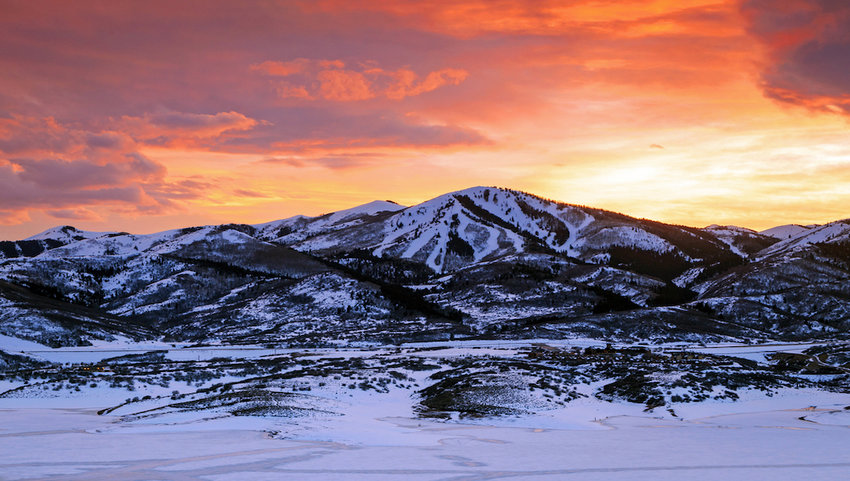 Credit: Johnny Adolphson/Shutterstock
If hitting the slopes is your idea of the perfect Valentine's getaway, then a solo ski adventure in Park City, Utah, may just be your best vacation ever. Home to some of the best skiing in the world, Park City is a short drive from the Salt Lake International Airport, making it incredibly accessible for a short, memorable visit. Choose from Deer Valley (best for beginners) or Park City Mountain, which lets you access a chairlift from the heart of downtown. Historic Main Street is the ultimate aprés-ski destination, with its array of galleries, theaters, eclectic restaurants and live music. Don't forget to pamper yourself — RockResorts Spa offers a number of special treatments for skiers, including a therapeutic leg recovery massage for tired muscles.
Explore the Historic Streets of Malaga, Spain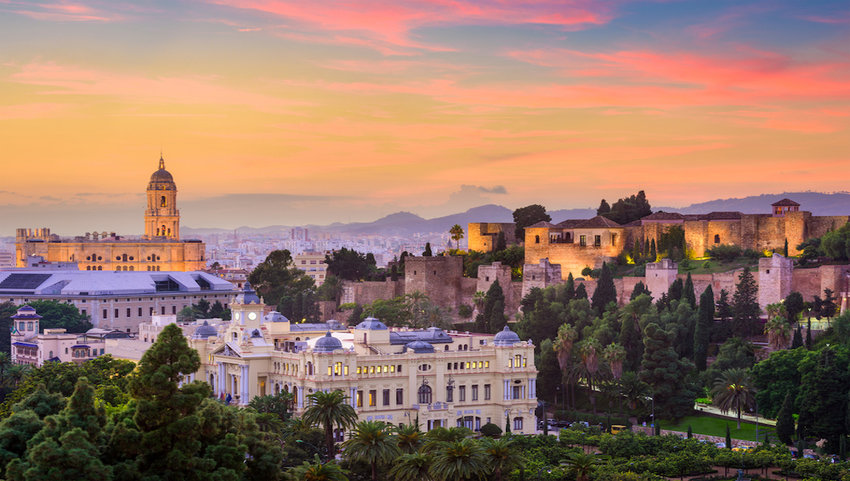 Credit: Sean Pavone/Shutterstock
The birthplace of Pablo Picasso makes for an intriguing Valentine's Day home base for solo travelers. Over the past decade, Malaga has evolved into one of the most electrifying port cities in all of Europe. The Old Town is especially enigmatic, with architecture from different centuries mingling around every corner. You'll discover palaces from the seventeenth century, industrial buildings from the nineteenth century and a great mix of restaurants, boutique shopping and tapas bars. Spend an afternoon exploring street art in the Soho district, which pays homage to the city's creative roots, and be sure to view the incredible Picasso exhibit at Muse Picasso Málaga. When you tire of urban exploration, head to Playa Caleta, a gorgeous and well-maintained beach with breathtaking views of the mountainous terrain surrounding the city.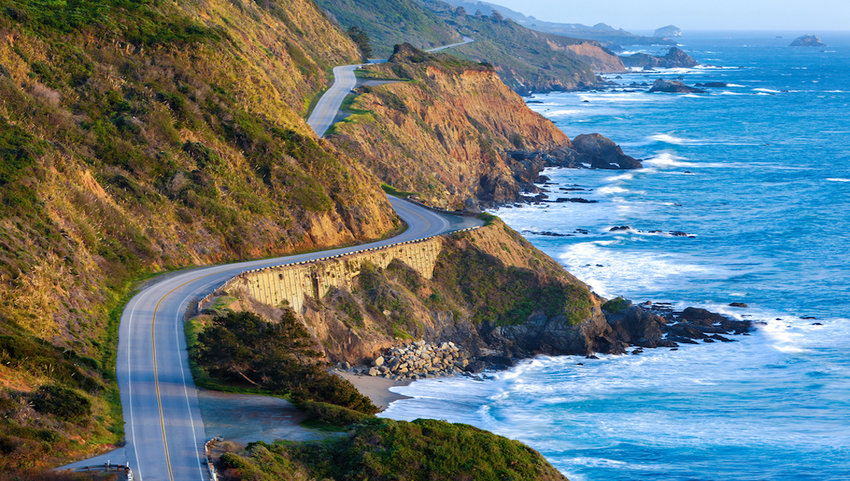 Credit: Doug Meek/Shutterstock
The Pacific Coast Highway may be an iconic stretch of pavement, but if you plan your road trip to coincide with Valentine's Day, you'll be treated to those famous ocean views without the traffic. Start your adventure in San Francisco and head south on California Highway 1 to Half Moon Bay. This lovely coastal town boasts a cute historic Main Street, unique parks and trails and eclectic bed & breakfasts with ocean views. Be sure to visit the elephant seals at Año Nuevo State Park before continuing on your journey. Next stop, Monterey, a vibrant city that embraces its proximity to the sea with whale-watching tours, a world-class aquarium and frolicking wild sea otters near Cannery Row. You can't drive the Pacific Coast Highway without stopping in Big Sur before heading back to the city. This is a sparsely populated region, but the rugged coastal and mountain views are beyond compare. Most of the beaches in Big Sur require a short hike, and you should expect cooler temperatures and foggy mornings.